Coconut oil skincare
that works
Bubbsi is bringing snuggly soft skin +
giggles to little ones everywhere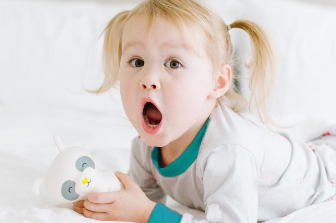 newborn starter set
Includes 8oz. each: Whipped Coconut Oil Body Cream, Creamy Coconut Oil Shampoo & Wash, Coconut Oil Balm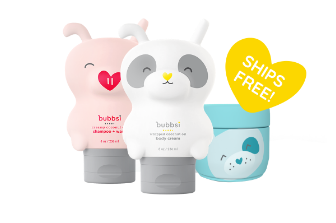 whipped coconut oil body cream
Daily
A non-greasy, fast-absorbing and purely luxurious moisturizer for face and body. Use morning and night for immediate softness. Make moisture massages the centerpiece of your child's skincare ritual!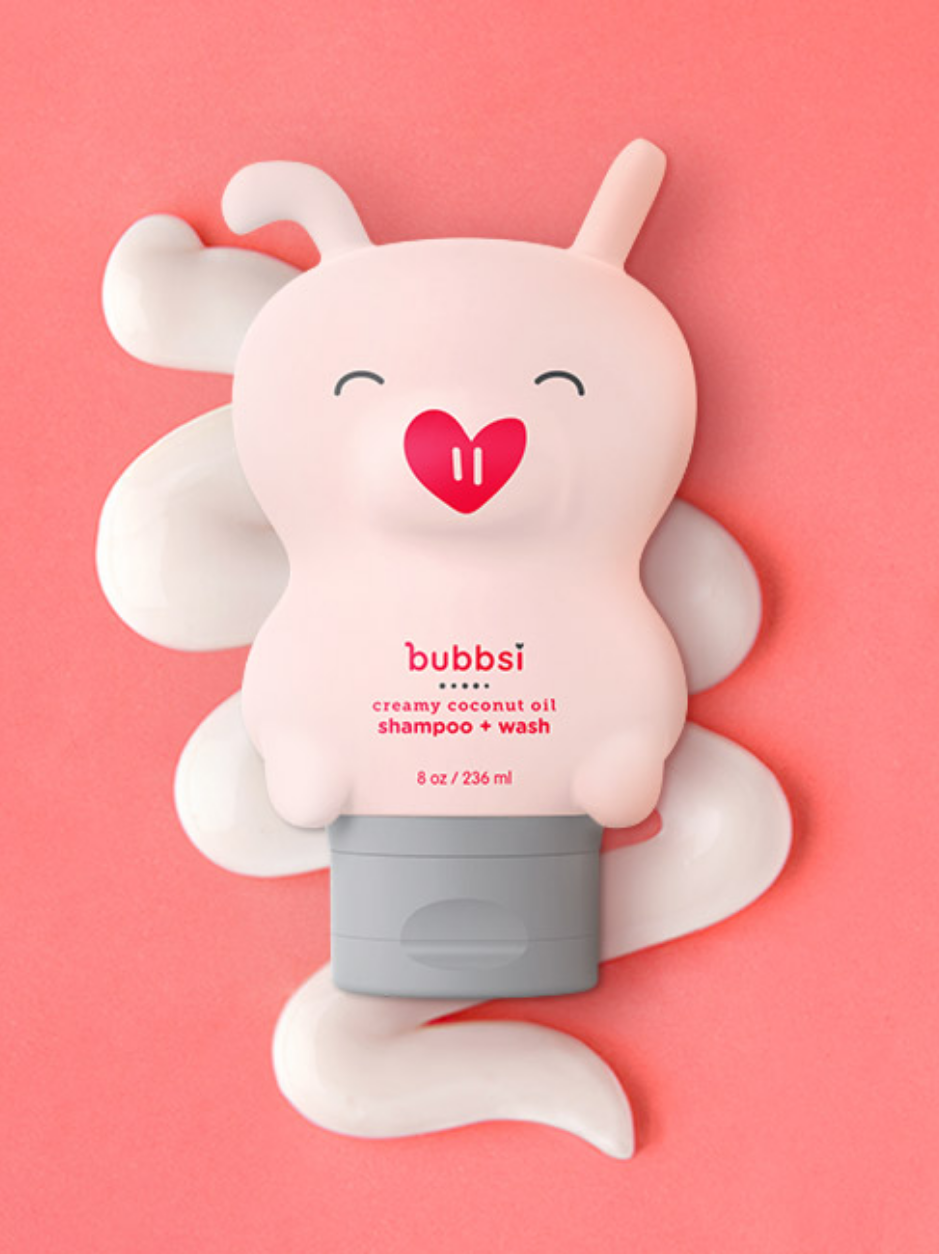 creamy coconut oil shampoo + wash
3-5x weekly
For days when your little one's been rolling in the mud: our rich, nourishing gentle cleanser leaves hair and skin clean, soft and never stripped. Sulfate-free and won't irritate the eyes.
coconut oil balm for bath + body + bum
As needed
Protect and restore skin wherever you need it. This pup has so many tricks: soothes dry skin, protects diaper area, removes cradle cap; and use it in the bath to cleanse and moisturize skin at the same time!
Full of the yummies, free of the yuckies
Safe enough for newborns, perfect for everyone
Organic coconut oil is our #1 or #2 ingredient
95% naturally-derived & EU compliant formulas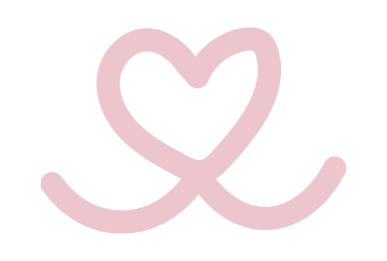 Light, all-natural scent (Coconut + vanilla + loads of giggles)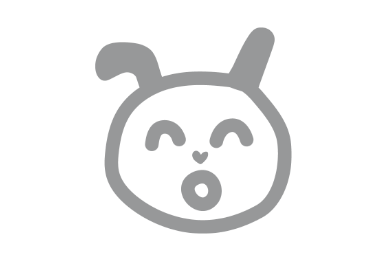 Allergy tested
Pediatrician tested
Dermatologist tested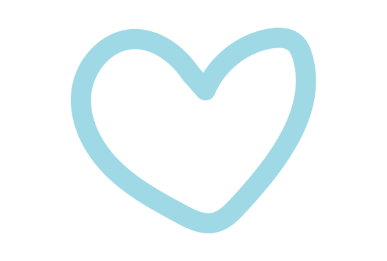 No parabens, phthalates, sulfates, mineral oils, or dyes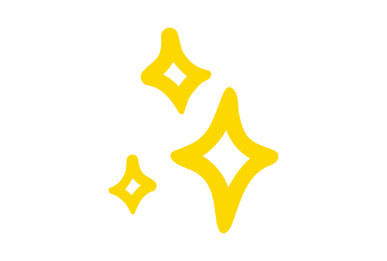 Nontoxic, refillable silicone bottles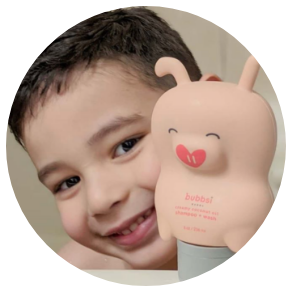 "Love the packaging, the scent, and how it treats my kids' skin. My boy has extra sensitive skin and uses this with no problem. It makes his skin moisturized and soft. Love!"
- Allison
"Wow! This is the best skincare routine out there! From the smell, to the consistency and most importantly, the results, we have finally found a product that lives up to the hype. Thank you for making such an awesome skincare line for little ones with sensitive skin!" 
—Jash

"I finally ordered this set for my 3 month old baby and I cannot express how amazing these products are. It smells amazing and feels so soft on my baby. I definitely recommend it for your baby." 
—Pavita

"We love all of these 3 products and the eco-friendly bottles and refills. Bubbsi has been a lifesaver and I love using it on myself as well!" 
- Katee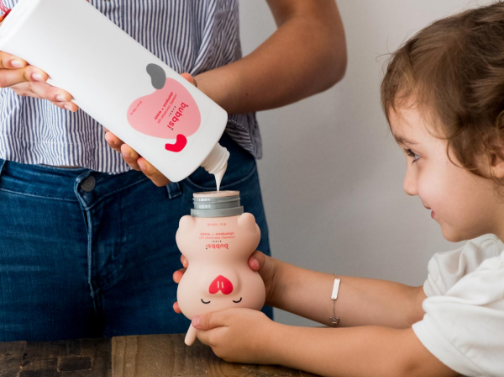 GET YOUR STARTER SET
Refill. Reuse.
#Reduceplastic.
Our food-grade silicone bottles are nontoxic and made to be refilled with our value sizes. So you can keep these bubs out of the landfill and in your home.
Buy less often.
Use less plastic.
Spend less money.
GET YOUR STARTER SET
Your snuggly skin journey starts now
Pssst…you can save 10% and get FREE SHIPPING right now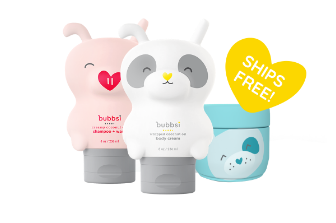 Includes 8oz. each: Whipped Coconut Oil Body Cream, Creamy Coconut Oil Shampoo & Wash, Coconut Oil Balm